Everything was different before – could be, but we all live in the here and now. Consequently, we are constantly adapting our products to meet the market requirements – standing still is a step backwards, as Confucius said. That's how our order picking containers for intralogistics in e-commerce came about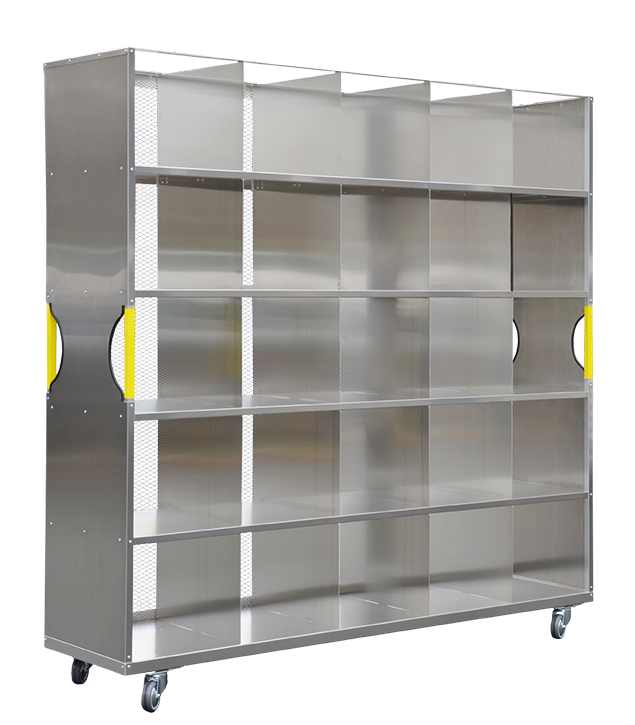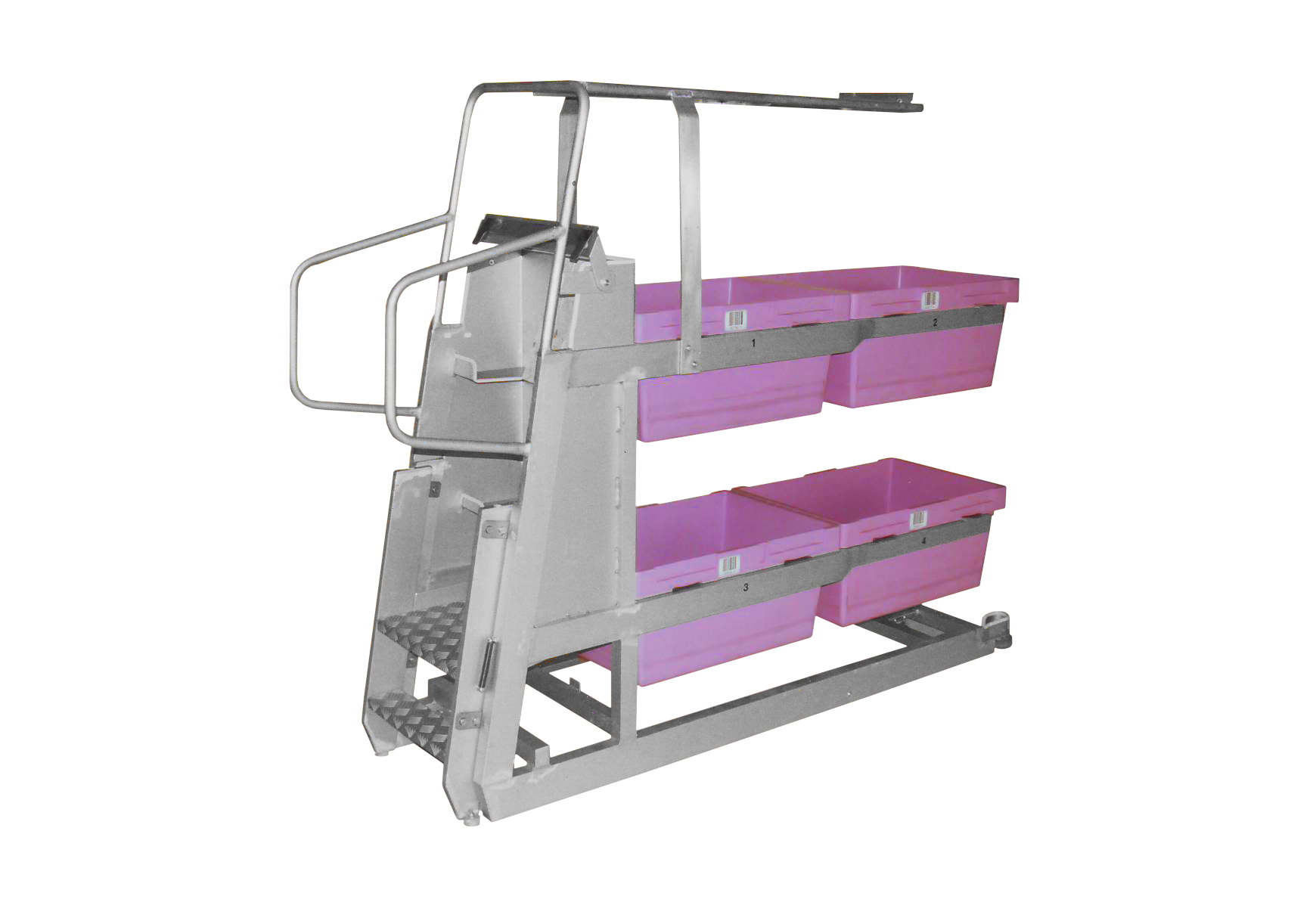 Links: Kommissionierwagen eloxiert mit Federboden und klappbarer Treppe
Mitte: Sortierwagen
Rechts: Kommissionierwagen mit Trittstufen
Based on our versatile spring-loaded base trolleys, we have developed a wide range of different order picking containers in order to take the increasingly varied range of tasks in Internet sales into account. With these order picking containers, multi-order picking, also known as batch order picking is also possible, of course. This approach makes it possible to process items from multiple orders in a single order picking process, which are then only later sorted by place of dispatch, order, etc. This type of order picking has permeated, especially in online retail, in particular in the non-food, (food) and fashion sectors, and can be managed even more efficiently with the order picking containers tailored to your individual requirements. You get all of the order picking containers as well as the order picking trolleys with functional details such as steps, docking points for floor conveyors, tablets, etc. New developments such as the new pushing aid which makes pushing the order picking containers even easier and more efficient are also particularly worthy of mention.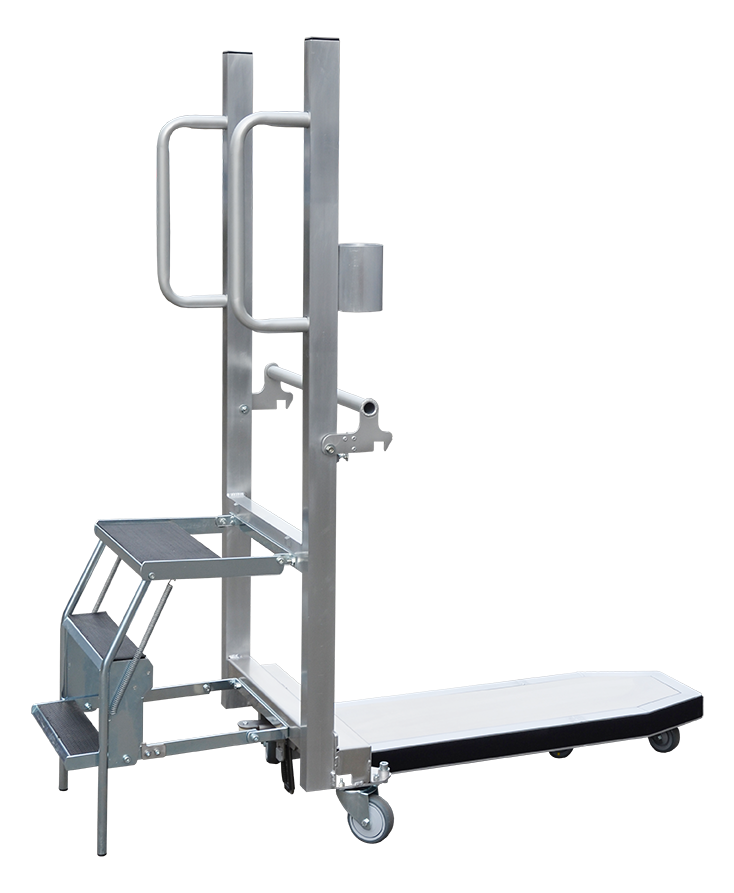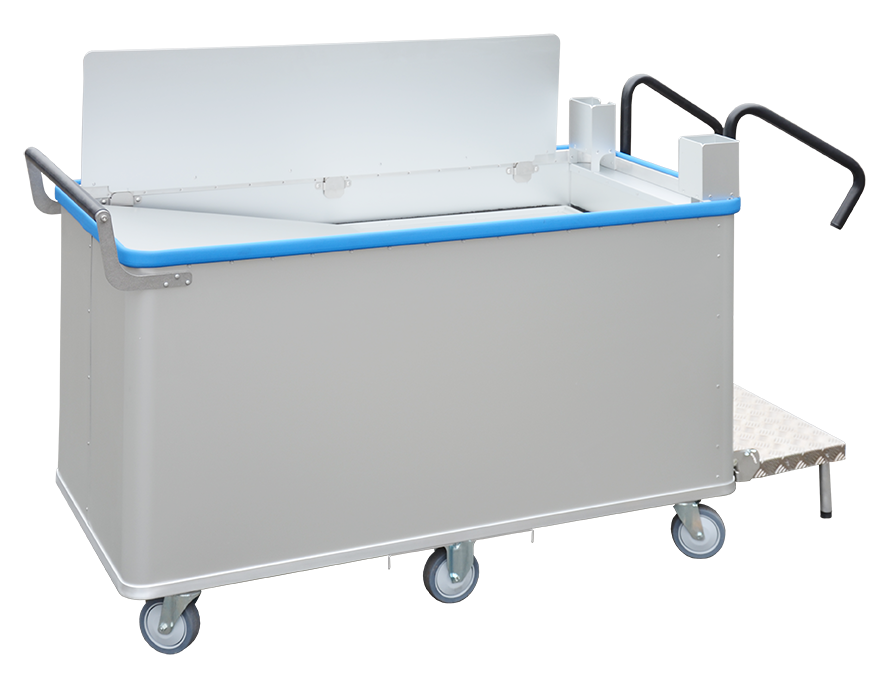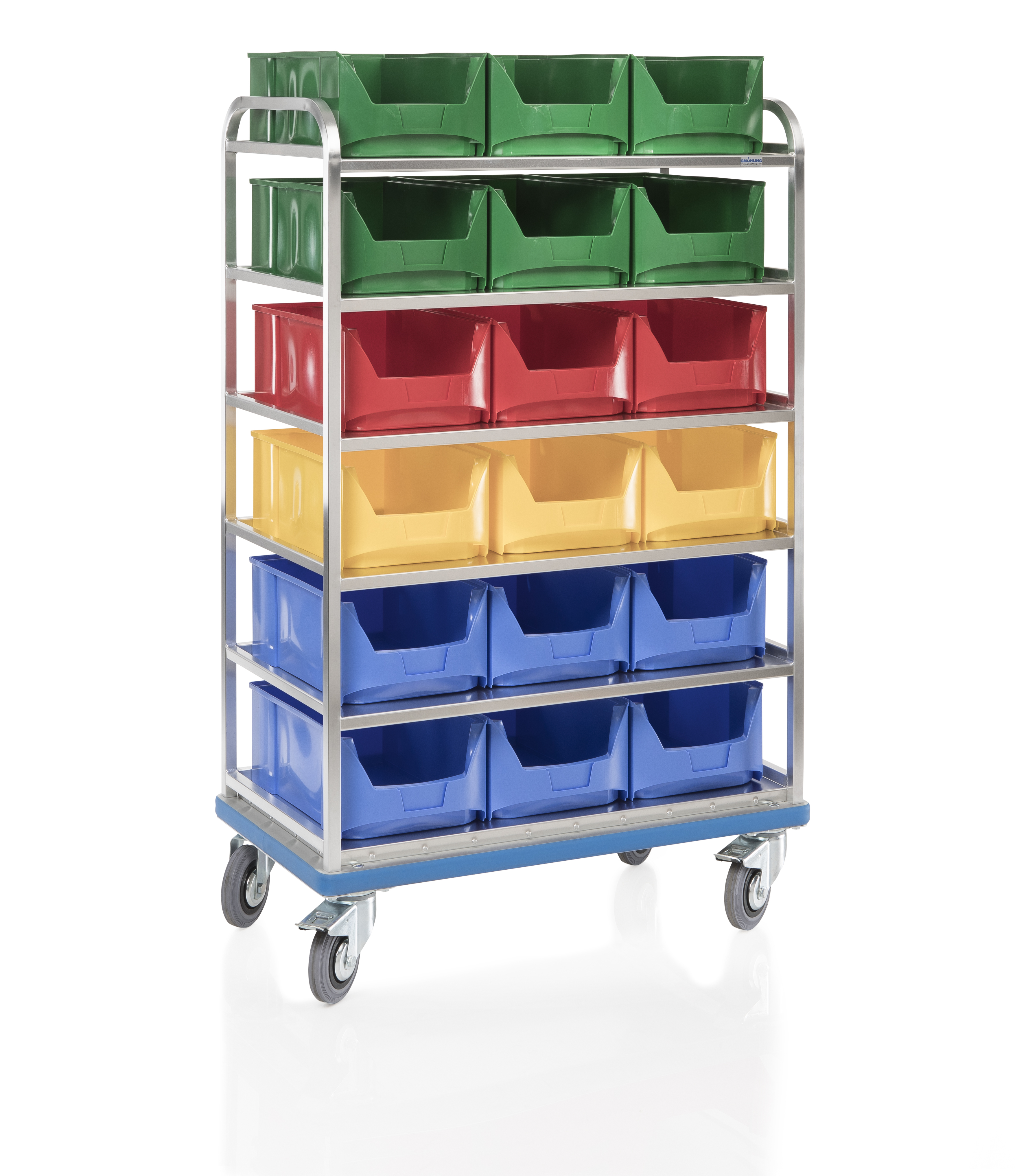 Links: Schiebehilfe | Mitte: Retourenwagen | Rechts: Regalwagen
Internet sales depends on rapid delivery of the goods which are ordered, thus making the shortest reaction times and speed in warehouse logistics an absolute must. Added to this is the fact that an increasing amount of heavy items needs to be picked. Although they can easily be ordered from home today, they increase the warehouse employees' workload in the most literal sense. Our order picking containers, also available as order picking trolleys, help to ensure that speed and weight don't come at the cost of the operating personnel's health and the quality of work. The spring-loaded base in the order picking containers makes it possible for the operating personnel to pick the required items efficiently and ergonomically, i.e. without incorrect loading of the locomotor system, always at a comfortable working height. And almost regardless of the weight of the item. In addition, the items in the order picking container are placed in more gently thanks to the consistent working height of the spring-loaded base, meaning that even fragile and valuable goods can thus be transported. Even products with high hygiene requirements can be transported with the easy-to-clean trolleys from Gmöhling, meaning that cumbersome transshipment is not required. You thus save time and money in your order and returns processing. In addition, you protect the health of your employees, which is likely to have a positive effect on the number of sick days.
With the spring-loaded base trolley in its wide range of variants, we put a tool in your hand which you can use to confront the constantly increasing requirements of ever more important (and weightier) Internet sales with (spring-loaded) ease.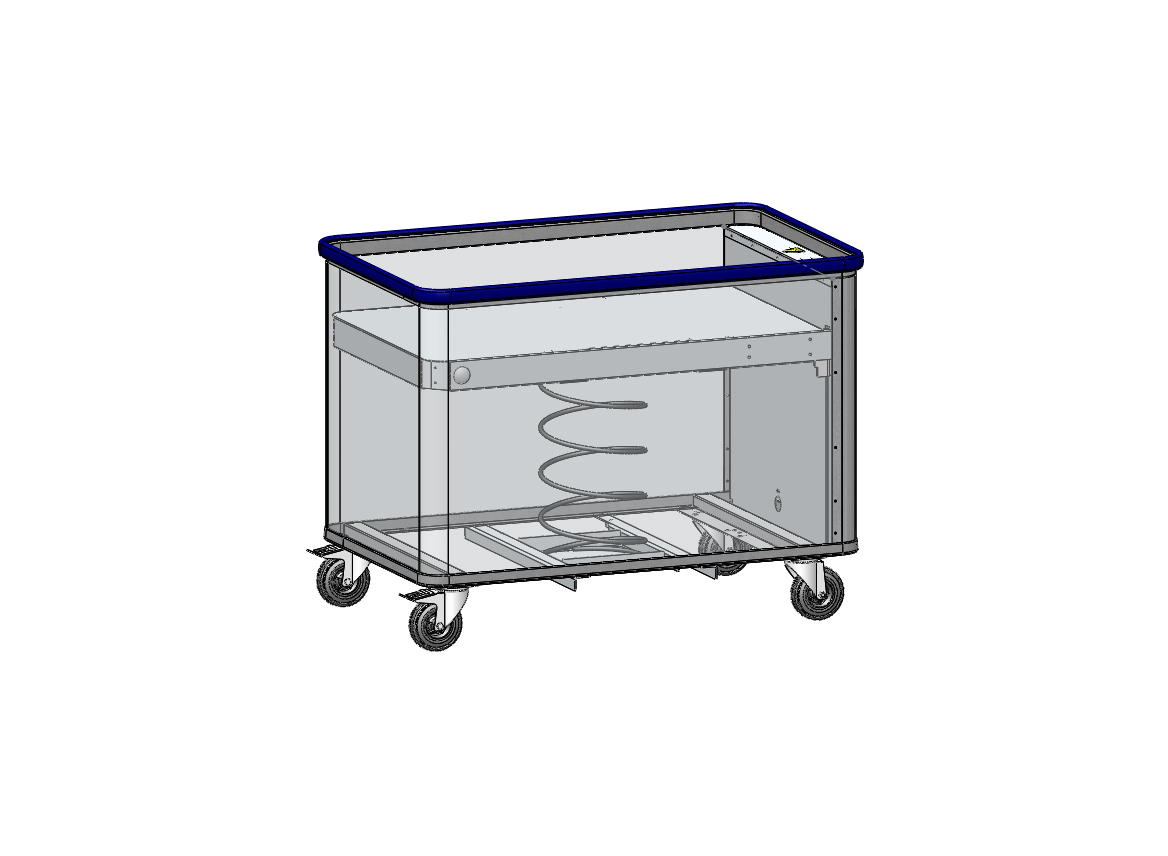 Of course, our order picking containers can also be moved using manual floor conveyors. Contact us – we appreciate your interest.